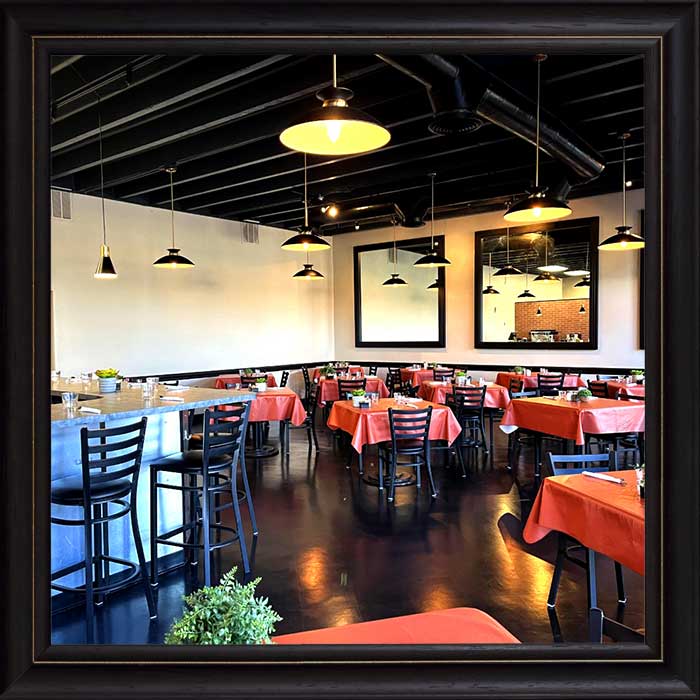 A little history**
Imagine this…
In 1969 Capital Ford opens its own autobody and paint repair shop in the then new building located at 420 Catron Street just across from their dealership. In the mid-1980's the building is sold to another automotive repair business and remained the same until the early 1990's. Shortly thereafter, the transformation and remediation begins to a new look and a new type of business, and entered the world of restaurants. Bagelmania opened it's doors here in Santa Fe in late 1992 and this building has housed a line of successful restaurants ever since. Café Catron is here to continue that tradition.
**every reasonable effort has been made to ensure accuracy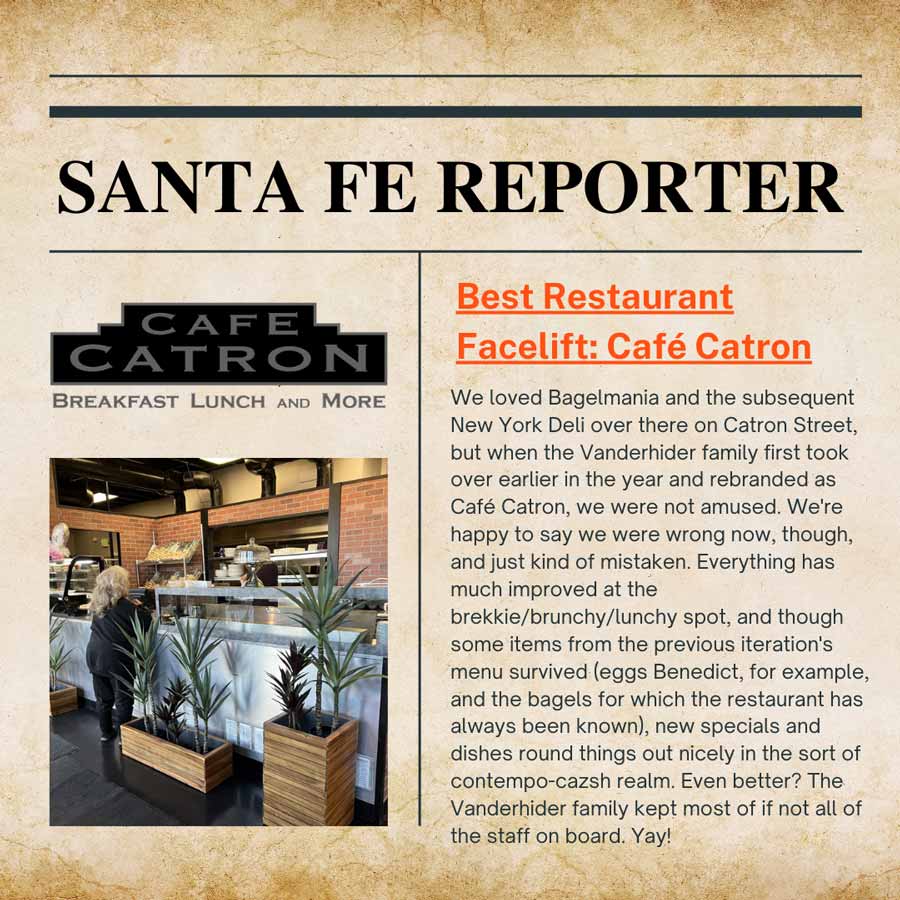 A little bit about
Café Catron
Café Catron offers a place to eat a great meal and enjoy the ambiance of Santa Fe. We are only a 5 minute walk from the historic Santa Fe Plaza and we offer generous parking and a beautiful outdoor patio. Our influences are comforting classics like pancakes, waffles, benedicts, salads and hearty sandwiches with an appreciative nod to the Southwest that include Huevos Rancheros, Chilaquiles, Eggs Yucatecos and the always tasty New Mexico Burger. Pair with a local craft beer, a light sparkling wine, a cup or coffee or your favorite fountain drink, Café Catron provides a delicious dining experience!