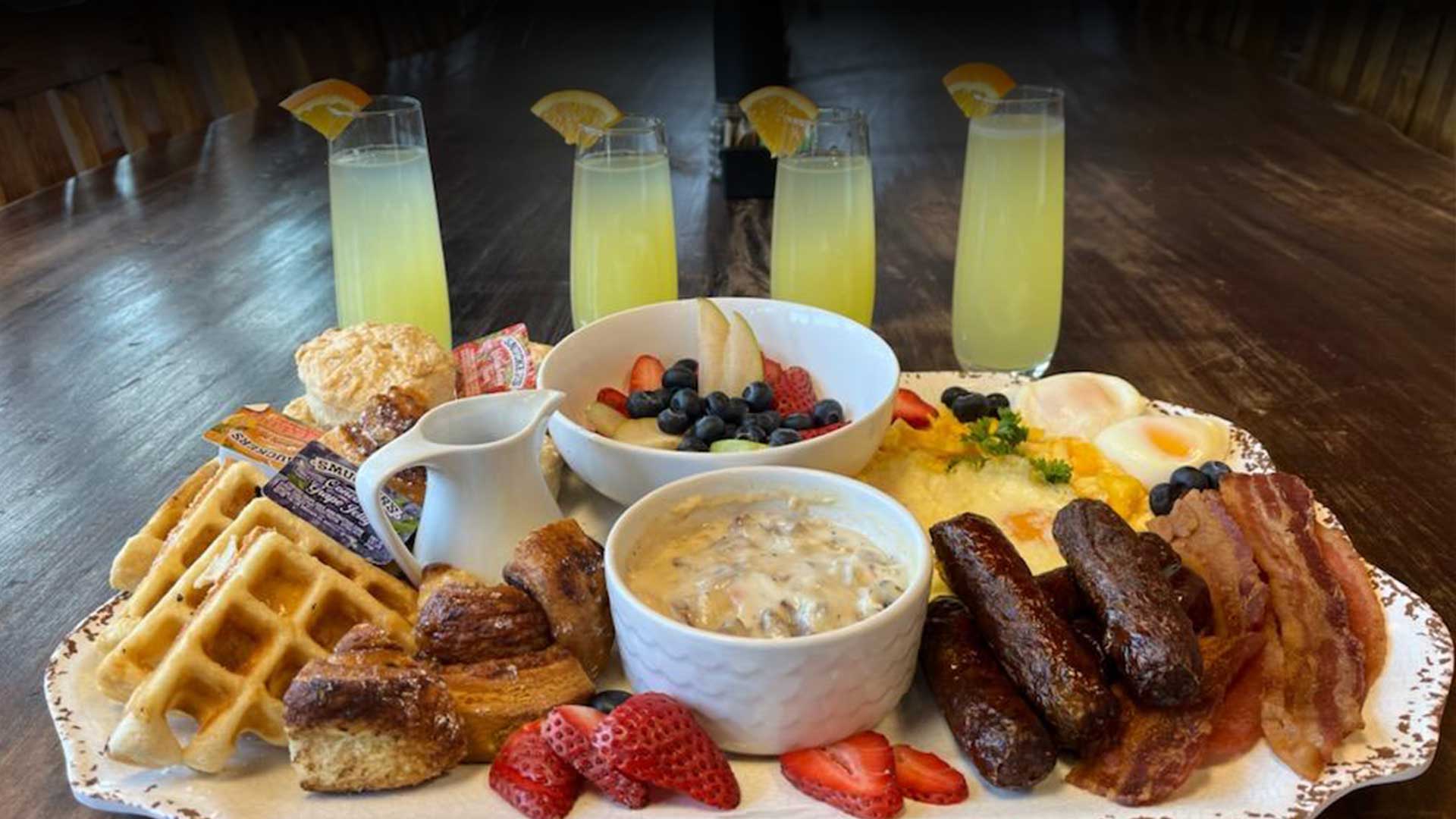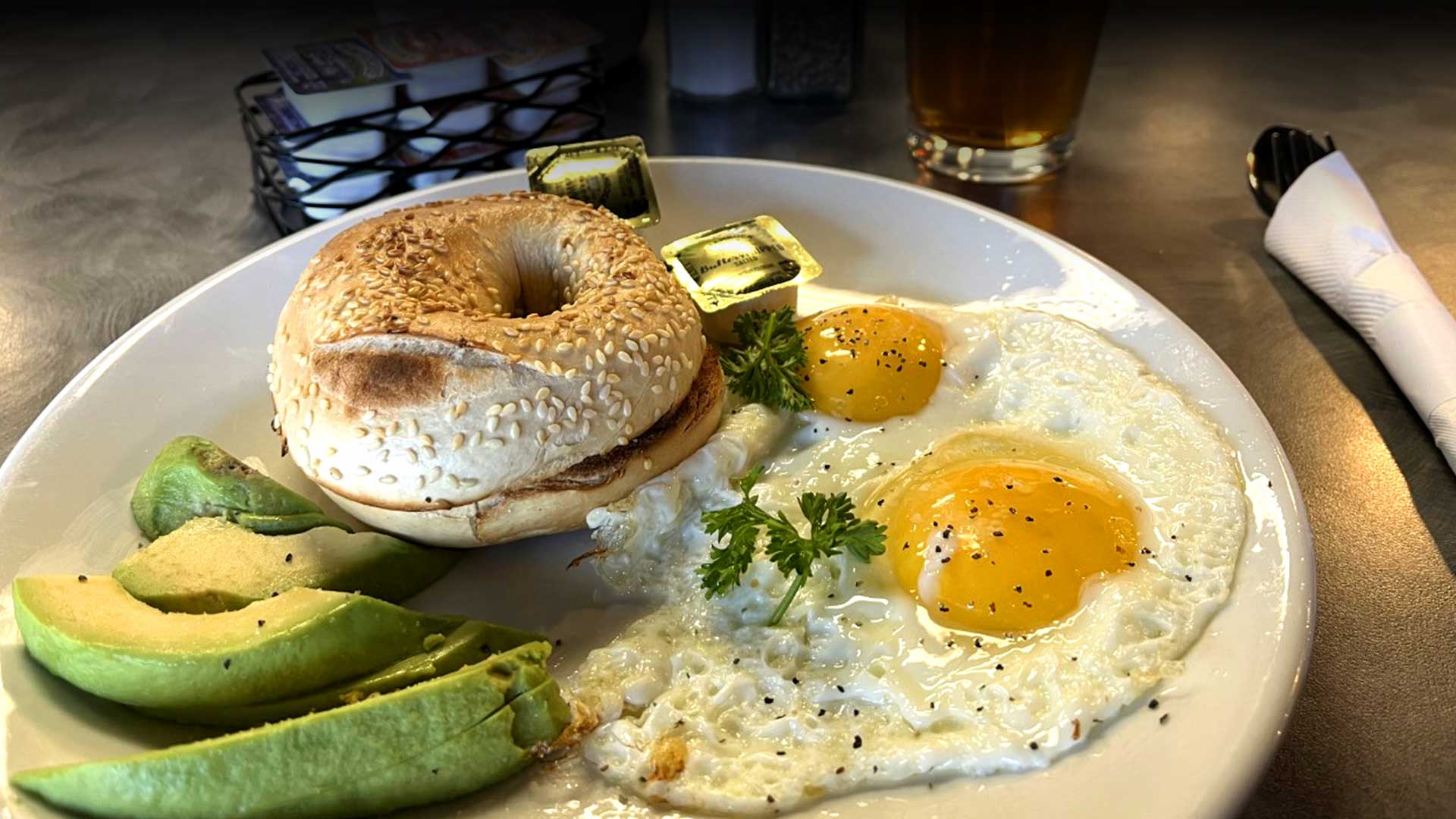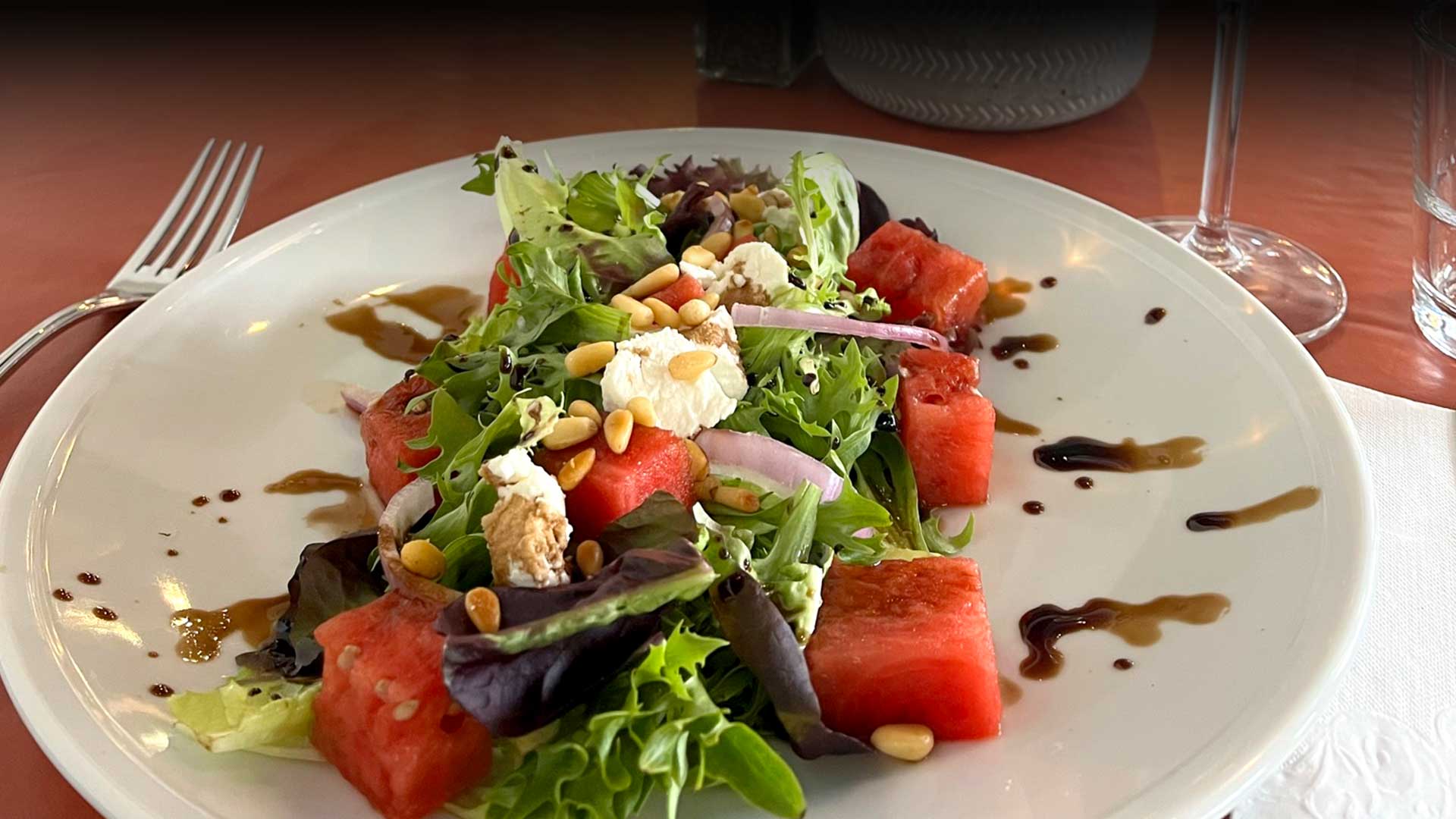 slide1
New York Style With A Sante Fe Twist
breakfast, lunch, platters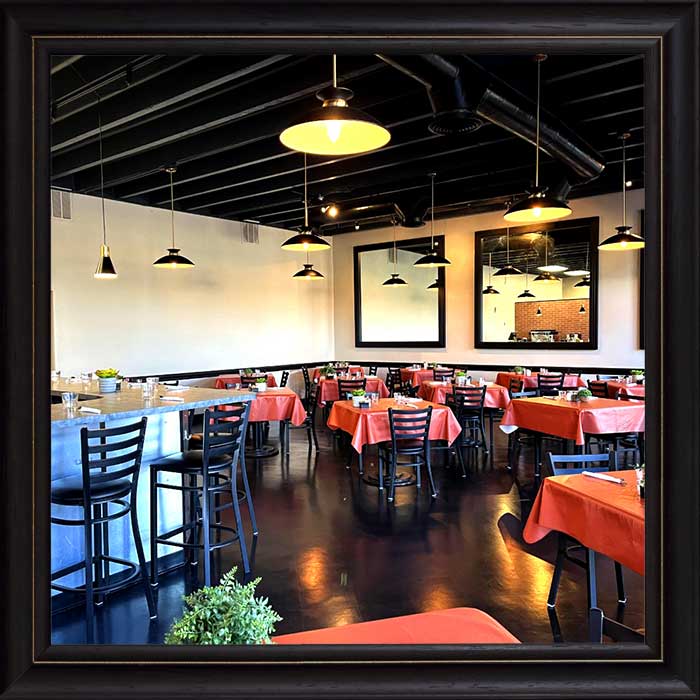 Casual dining in a semi historic, yet chic space that features classic comfort food with a touch of Southwest flare. Local craft beer along with refreshing wine selections round out our offerings.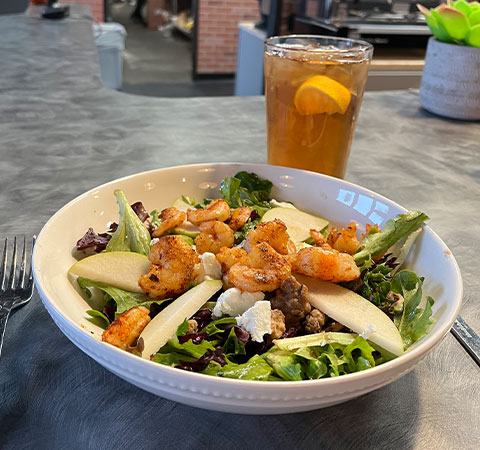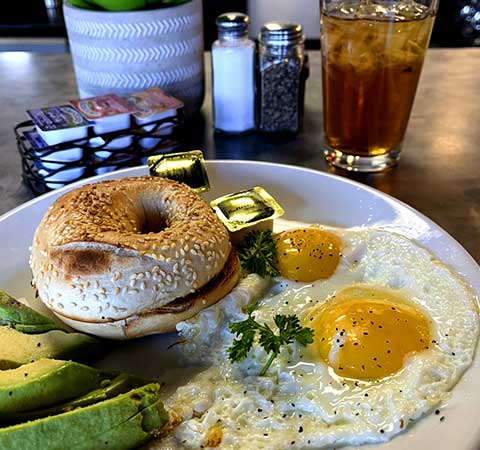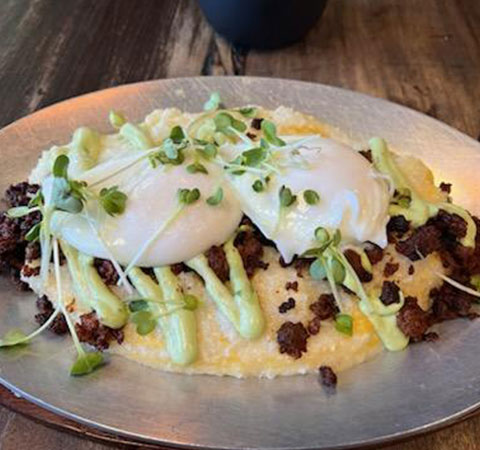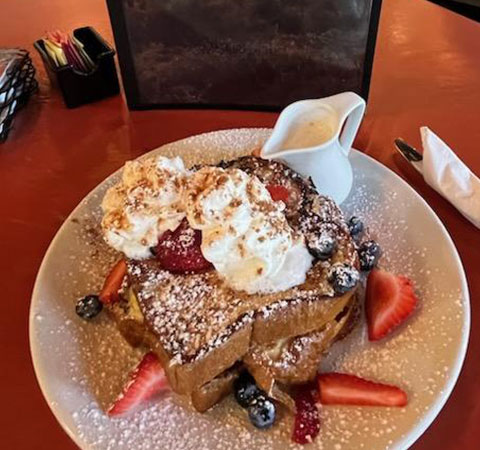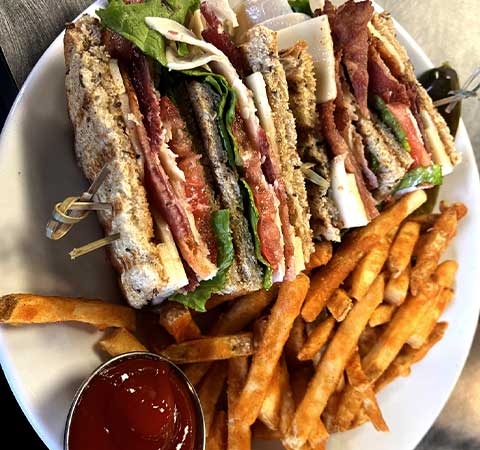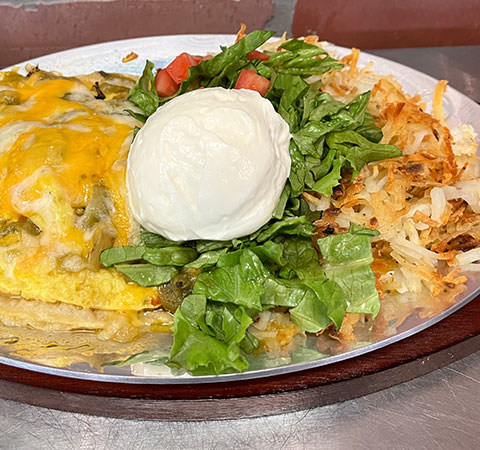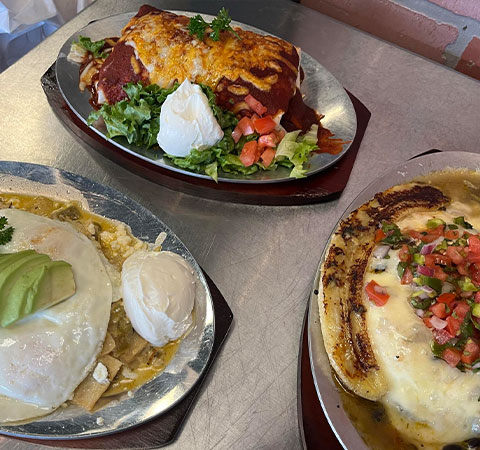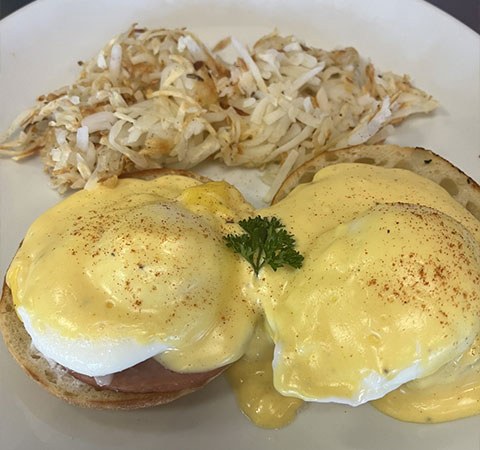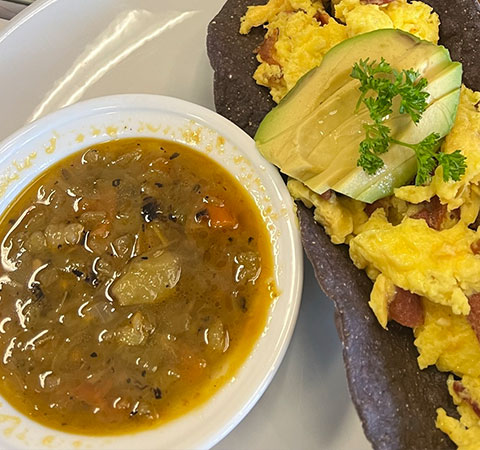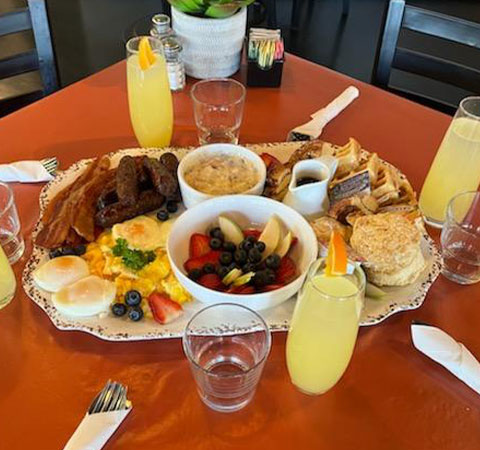 Café Catron offers a place to eat a great meal and enjoy the ambiance of Santa Fe. We are only a 5 minute walk from the historic Santa Fe Plaza and we offer generous parking and a beautiful outdoor patio.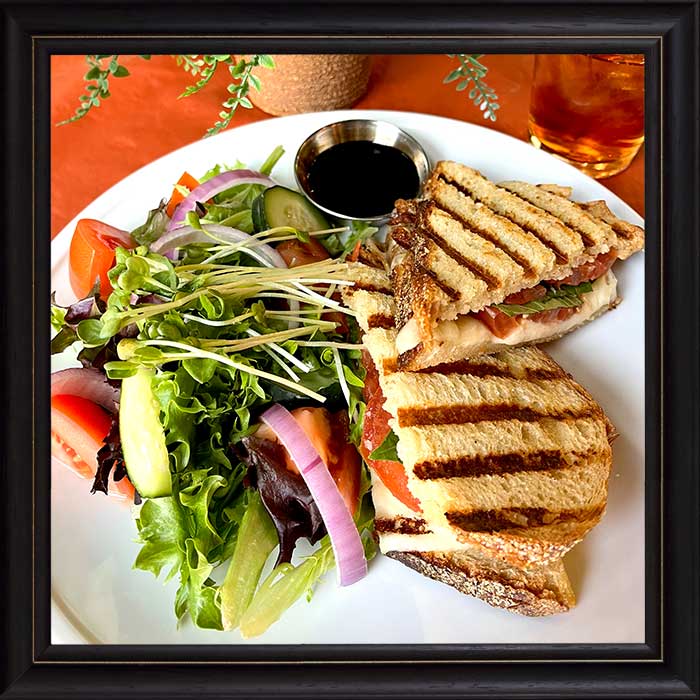 Best place to get brunch or lunch in town. My partner and I come here all the time. The chicken fried steak is amazing and the bagel and lox is the best priced in town. Lattes are great and their bagels are made fresh. Do not miss out on this gem.
Truly wonderful service during a crazy Sunday Brunch crowd.
Food quality was excellent
Staff was busy but smiling
Very courteous staff. Great selection and affordable as well
Kathy Mcclanahan
Customer
We visit Santa Fe often and recently found this great breakfast/ lunch spot. I will say this restaurant will be on our favorites list going forward. We both loved the Prime Rib Sandwich and Steak Salad and want to add our service person was so attentive and personable. Hope you enjoy eating here as much as we did. Till next time.
Wheelchair accessibility: Ada compliant bathrooms made my experience even better. I will be coming back.
Passing through SF we wanted breakfast at a non-chain. We chose well. The southwest Benedict is so good.
Absolutely delicious. Had the eggs Benedict sampler. Highly recommend stopping in for breakfast when you are in old Santa Fe.
The parking is easy, the patio is lovely, the food is good and the bagels are tasty. Not much to not like. Always enjoy being greeted by the owner and chatting with fellow patrons
Our new favorite local spot for breakfast and lunch. Best bagels. Amazing iced lattes. Awesome menu. Consistent and friendly service.
Excellent service, great food, nice location. We have been there twice and all dishes are carefully prepared. We really love going here for breakfast.
Lots of parking in front. Very clean and chic interior with lots of seating. The food was presented well along with being very tasty and made of good quality ingredients. Service was fast and friendly
If you are looking for a wonderful "american" breakfast, not necessarily southwestern, look no further. We went nearly every day of our vacation in Santa Fe and ordered the eggs benedict, southwest benedict, and classic eggs, bacon and hash brown plates and all were terrific
We went for breakfast and had the eggs, hash browns and bagel. Portions were huge for a reasonable price. We could have split one order. Bagels were big and very tasty. Extra charge for cream cheese. Will go again for the challah French Toast